The Urban Hunters series now has Aboriginal Endorsement, opening the door to massive production funding for Aboriginal projects from the Australian government plus a myriad of other sources.
This series would make an excellent TV or movie series.
Short film and theatre opportunities abound with an endless list of outrageously entertaining scenes with short storylines to choose from.
If you're a producer, director or script writer looking for something completely different, then this series is definitely for you.
Contact Gary Taaffe to explore the opportunities available now.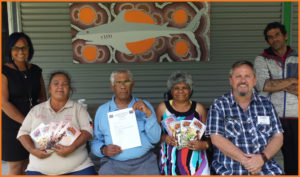 Funding news:
Released on 10th November, 2016.
Screen Queensland and NITV commit $400,000 to Queensland Originals: Elements. Applications now open.