Social Media Marketing Material
Image ads like these sized for multiple social media platforms: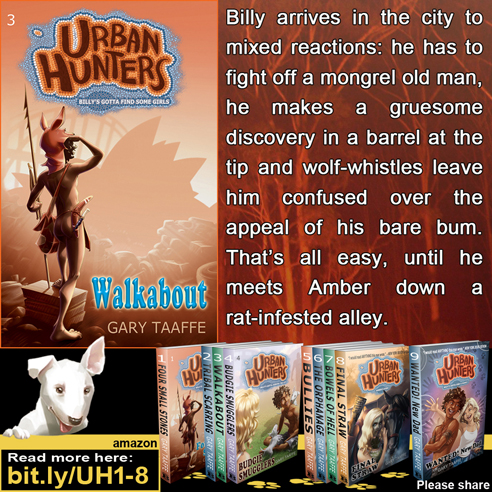 Narrated by you or me and then converted to video files for multiple social media platforms:
More information on my Social Media Marketing Material Services here.
Full service ebook and print book production including cover design
Fiction books
Highly complex jobs involving large groups of people all submitting stories, poetry, photos and paintings into one book.
Amazon and Createspace account set up in your name
I understand how daunting it can be to do anything on a computer for some, let alone setting up international business accounts with companies like Amazon and Createspace. So I'll set up these accounts in your name for you. Then, when you're ready, you can change the password, thus transferring control of your accounts over to you. I will no longer have access to them.
After I set up your accounts, I'll upload your ebook and print book, input pricing and blurb and then I'll set up international distribution to book shops and distributors all around the world.
You'll be able to manage your accounts with those companies once you take control by checking daily sales and royalties(that will be sent directly to you). Plus you can order print books directly from your Createspace account.
Non-Exclusive Publishing Agreement

Don't want to set up and manage international accounts with companies like Amazon and Createspace?
With the non-exclusive rights to sell your book, I can publish it for you through the distribution channels that I already have set up with tax exemptions in each country.
I'll set up sales to wholesalers, distributors and retailers both online and to book shops all over the world and send you royalties as they come in, minus a small percentage based off your royalties.
You will continue to be listed as The publisher, and retain all rights to your book. And you can exit the agreement anytime you wish.
This is a fuss free way for you to be selling on Amazon in no time at all.
One-on-one ebook and print book Formatting training
I'll format one of your books right in front of you, teaching you what I'm doing the whole time so you can go home, with templates and step-by-step procedures, and do it all yourself with your other books. I'll even upload the book to Amazon so it'll be selling the very next day.
Editing, Critiquing/Beta reading, Typing
Full Secretarial Services
Educational talks
To school children regarding my Urban Hunters series, writing and publishing
To writing clubs and businesses: Book production, Marketing
Consultation
An hour spent with me will clear up all your questions about the self-publishing business no matter what stage of development you're at. You'll end up with clear goals and a roadmap for what to do next and how to accomplish it. You can do this here, at Bunya Publishing in Forster, NSW, Australia, or via Skype.
For enquiries on any of the above services, please use the contact form with a brief description of what you need. I'll get straight back to you to discuss your project further, and then I'll provide you with a quote.